Transportation & Logistics
Pave the way to the quick changes in Kovai Software Services ERP Software for transportation and logistics industry
Transportation management is significant for the smooth run of today's business operations regardless of the industry. Kovai Software Services ERP Software for Transportation and Logistics Industry is a user-friendly business application that provides real-time insight you need to deliver higher customer satisfaction.

Kovai Software Services ERP will help you facilitate better control of your global operations. Companies work on obtaining practical strategies to optimize their transportation and logistics management processes for maximizing efficiency, customer loyalty, and profitability. We have the expertise to provide you with the best solution for your transportation business, whether it is for five vehicles or a fleet of five hundred vehicles. Industry-specific ERP Software for transportation industry from Kovai Software Services helps you to achieve a bigger picture of your business removing all hassles, enhancing operations leading you to greater heights.
Kovai Software Services ERP Software for Transportation Industry backs all aspects of the process right from planning and execution to payment. This web-based Enterprise Resource Planning software solution helps you to keep the operational costs to the bare minimum and optimize the level of service provided. The system is fully integrated with Service and Asset Management systems to assist you in timely maintenance and efficient tracking of your entire fleet. In addition to these, interactive real-time dashboards of the system help you in quick and smart decision-making at all times. Cut down overhead expenses and gain better control on transportation expenses with this most innovative ERP software for the transportation industry.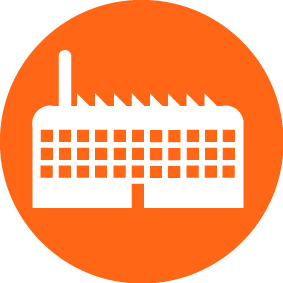 For Logistics Companies
Software for your efficient transport management: covering everything from order entry, and planning – also with automated tour planning – to freight invoicing, fleet management and Business Intelligence Systems for evaluating your data.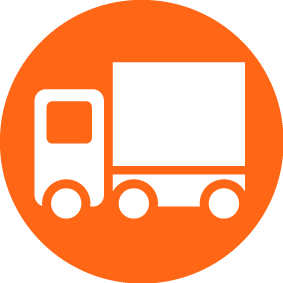 For Shippers
Convincing solutions for your logistics processes: tour planning, crediting procedures or electronic freight assignment, as well as the integration of your partners on our logistics platform with intuitive time slot management.
Our logistics software is used by companies of all sizes – from small businesses to international groups.The Logistics Services Industry is the backbone of global supply chains and is expected to integrate and support complex processes in real-time. Kovai Software Services Logistics Software is a unified cloud based software covering the end to end needs of Third-Party Logistics, Freight Forwarders and Parcel/ Courier Service Providers who are seeking a high performance logistics software.
Benefits at a glance
Facilitate powerful global operations.
Fast track solutions enhance your business and optimized growth.
Complete visibility of resources including assets, inventory, materials and labor.
Integrated with Procurement, PMVE, Financial Accounting, Asset Management and Inventory Management into one database.
Eliminate paper and manual process inefficiencies.
Emphasize the importance of efficient data collection, analysis, and dissemination for accurate decision making.
Assist in planning, implementation and effective management.
Develop automated payment technology and ensure the security of systems and users.
Transportation Management
Kovai Software Services Transportation Management System (TMS) is designed to work across your multi modal transport network and manage all your key processes. This covers shipment order management, planning the order based on VSRC (Vehicle, Schedule, Routes and Constraints), load Planning, load consolidation, carrier selection, execution, documentation and billing. Kovai Software Services TMS is equally and highly proficient in orchestrating buy and sell sides of the logistics operations to ensure and sustain maximum profitability and service levels.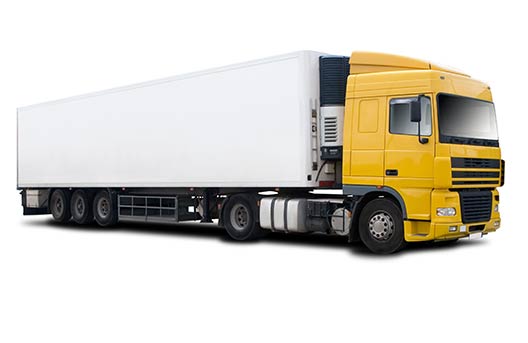 Proof of delivery can be captured on a mobile device & will be available real time through customer and vendor portals which are a part of our TMS. Kovai Software Services TMS also encompasses cross dock yard management and container/ULD Management.
Warehouse Management
Kovai Software Services Warehouse Management System (WMS) starts with the basic receipt-GR-Put away-Pick-Pack-Despatch functions & goes on to support the sophisticated warehousing needs. This includes flexible VAS (value-added services), lot management, serial number tracking etc. It leverages advanced fulfilment logic for wave management, constraint-based selection, real-time replenishment and eliminate costly physical counts with auditor-approved cycle counting functionality.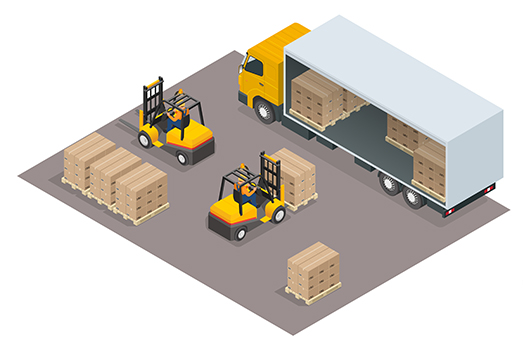 It can accommodate Omni-channel and/or multi-tenant fulfilment too. Labour and Resource management functions in a warehouse are also handled through Kovai Software Services WMS.
Fleet Management
Kovai Software Services Fleet Management solution supports end to end in-house fleet management aiming to increase the availability of fleet and reduce your TCO (Total Cost of Operations). It provides complete asset visibility, helps you to track the asset condition; plan maintenance activities; carry out essential repairs; create maintenance budgets and manage the complete life cycle of the assets.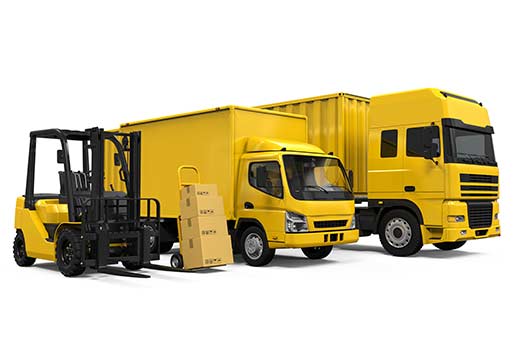 Users can define the complete BOM for a given asset; identify composition of the maintenance crew; create maintenance plans; check asset availability; execute maintenance, repair and overhaul activities. This give users a complete view of the maintenance history. Driver compliances and driver management are also handled through Kovai Software Services Fleet Management Solution.
Billing
Kovai Software Services Rating and Billing Module establishes a well-defined mechanism for creating, maintaining and managing the services (tariff), basis for charges (tariff types), rates and contracts for both suppliers and customers. The well-defined and user friendly rating set-up expedites the customer contract procedures and onboarding of new suppliers.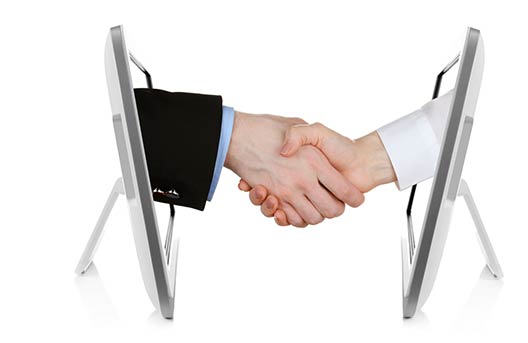 KEY HIGHLIGHTS INCLUDE:
Services, Rates and Contracts across modes (Road, Air, Rail, Sea, etc.) can be maintained
New/Accessorial charges could be easily configured
Customer specific rates and discounts & Supplier invoice validation
Ability to integrate with Carrier Rate providers
Ability to integrate with FTL and LTL rate engines
Visibility in to Revenue leakages and prevention of the same.
Flexible customer invoicing capabilities
Hub Management
Kovai Software Services Hub Management solution caters to the need of managing In-Transit Hubs. This includes activities of arrival, departure, parent-child execution, resource planning, carrier scheduling etc. Goods arriving in a Transit Hub can be deconsolidated, segregated and then consolidated back again to be shipped out. Hub audit for quality compliance is another key support provided.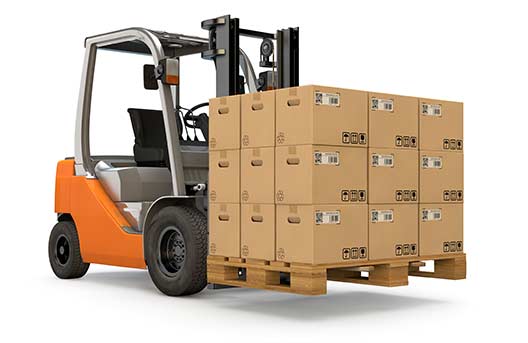 Hub audits play a key part in ensuring hub quality eliminating mismatches between actual inventory quantity and the quantity recorded in the system. Kovai Software Services Hub Management provides complete visibility of all inward and outward movements from all the hubs across the network of a logistics service provider. It also helps consolidate deliveries at the click of a button. This in turn reduces the cost of operations and improves profit margins.
Kovai Software Services Handling Transport Sectors

Automotive

Corporate groups

Dry bulk

Food

Heavy goods

Intermodal

Paper

Partial loads

Pharmaceutical

Tank
Transport Software: Planning & Scheduling
Kovai Software Services transport planning and logistics management software provides strategic, operational and real-time planning functionality for large, complex transport and distribution networks.
We provide flexible transportation management software solutions capable of planning 1000s of movements in seconds while modelling complex operational rules and constraints. Our transport software toolsets include:
Transport Planning
Real-time TMS Software
Strategic Transport Management
Trucking Software
Passenger Transport Planning
Demand Planning & Forecasting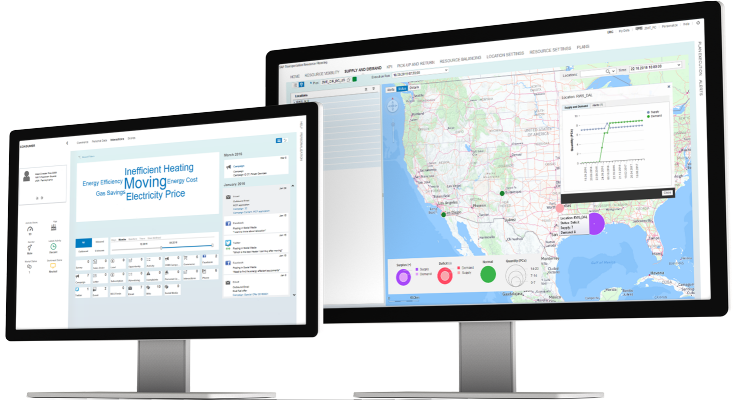 Transportation Planning Software
Our transport planning software optimizes vehicle routes and driver schedules on a real-time or forward planning basis. Kovai Software Services real-time dispatcher system can schedule and re-schedule vehicle movements in real-time, receiving information such as GPS location and transport order status to automatically update the transport schedule and re-issue it to drivers and managers, continuously optimizing the operation as the day evolves. Forward schedules for the next day or week (or longer period) can be optimized using our vehicle routing and distribution scheduling systems, assigning daily forecast or actual orders to drivers and vehicles to maximise resource utilisation and balance driver workloads.
Trucking Software & Truck Scheduling
Kovai Software Services truck software can be used for delivery (or collection) planning, optimizing operations such as multi-drops, multi-collects, backhauls, trunking movements, etc. Our haulier software includes distribution planning tools that take into account all required operational constraints, including time windows, vehicle capacity, truck scheduling constraints and other configurable rules.
Our trucking software also provides powerful vehicle routing algorithms which can model access constraints, load building rules, trailer compatibility, driver hours, WTD, warehouse assembly capacity, availability of docks, loading/unloading rates, rush hour, congestion, toll roads and other cost/efficiency parameters. Our vehicle planning software is configurable and is ideally suited for large, complex haulage operations which cannot be modelled by conventional vehicle routing packages.
Real-time Transport Management Software
Our vehicle scheduling and driver planning systems provide job allocation, shift planning and rostering functionality. ROCS is a powerful rostering and employee scheduling toolset which programs and optimizes driver work schedules based on expected or actual demands. Factors such as required skills/seniority, working time directive constraints, shift patterns, union agreements, industry standards, employee holiday entitlement, overtime rules and annualised hours are included in the optimization process.
Real-time communication between the driver and the central planning office is enabled by our workforce management software, which allows updates such as completed work or schedule changes to be transferred automatically. Our work scheduling tools can be integrated with our distribution planning and strategic logistics toolsets to optimize employee shift patterns in conjunction with the overall logistics operation.
Passenger Transportation Software
Our vehicle logistics planning and driver scheduling systems offer powerful tools for optimizing passenger transport operations, ranging from real-time dispatch scheduling of vehicles through to strategic route planning and timetable scheduling. Applications include taxi scheduling, patient transport planning, school transport scheduler support, chauffeured vehicle planning and bus/coach scheduling. We provide flexible tools that can model operational constraints such as vehicle compatibility, passenger requirements, timetable constraints, driver hours rules, shift patterns and seasonal variations.
Strategic Transport Management System
Kovai Software Services strategic transport planning software SLIM can model and optimize extended logistics operations and haulage distribution networks. Typical applications of our strategic transport management system include freight logistics optimization, transport system planning, supply chain optimization, distribution network planning, freight transport scheduling, intermodal transport optimization and timetable creation.
Our supply chain logistics management software is designed to solve complex transport logistics management problems and includes powerful optimization techniques which can address even very large operations. SLIM allows accurate, flexible models to be created, enabling detailed simulation and optimization of the business logistics network.
Forecasting & Logistics Management Software
Kovai Software Services forecasting software i-Data enables analysis of historical data to facilitate forward planning and strategic optimization of transport and business logistics networks. i-Data can be used for applications such as forecasting driver or vehicle requirements, warehouse employee numbers, scheduling shift start times, planning transport volumes or analysing MIS data.
Our IT solutions for Communications include:
Mobile device management systems
Mobile app development (native, hybrid and HTML5 mobile apps) on all platforms (iPhone, Android, Windows & Blackberry)
Development and maintenance of web portals and ecommerce solutions.
Content digitization, management and user engagement system
Process automation for internal functions
ERP/ CRM solutions for demand forecasting, inventory and supply chain management.