Health Care
Health Care
The need of the hour for the healthcare industry is extending reach of services and improving affordability for the masses. Healthcare services remain inaccessible to a vast majority of patients who are physically challenged or geographically disadvantaged. With rising healthcare costs, affordability also becomes an issue. At Kovai Soft, we enable healthcare service providers to improve efficiency, optimize costs, develop mobility, streamline processes and focus on patient care. Our IT solutions bring you closer to your patients and help you manage your services better
We have worked with some of the most reputed healthcare providers in Singapore mostly in the area of mobile app development.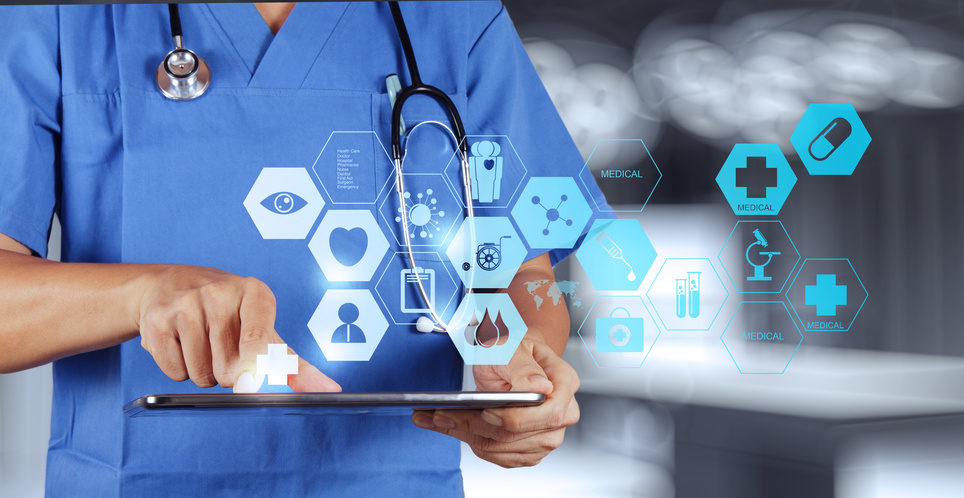 Advantages of Health Care:
Patient health recording system.
Real time patient monitoring system.
Enterprise solutions such as CRM system for healthcare providers.
Web portals and mobility solutions for healthcare providers.
Mobile app development (native, hybrid and HTML5 mobile apps) on all platforms (iPhone, Android, Windows & Blackberry) for patients to view dashboard and receive alerts / reminders.
Applications for automatic updates of test results and reports.
Custom IT Solutions for Healthcare
Kovai Software Services builds custom software to help health systems, hospitals, clinics, assisted living facilities, and other providers improve patient outcomes, balance costs, and secure PHI.

We provide caregivers with task-driven solutions that enhance diagnostics and treatment, improve medical workflows, engage patients, and tackle day-to-day challenges on the way to value-based care.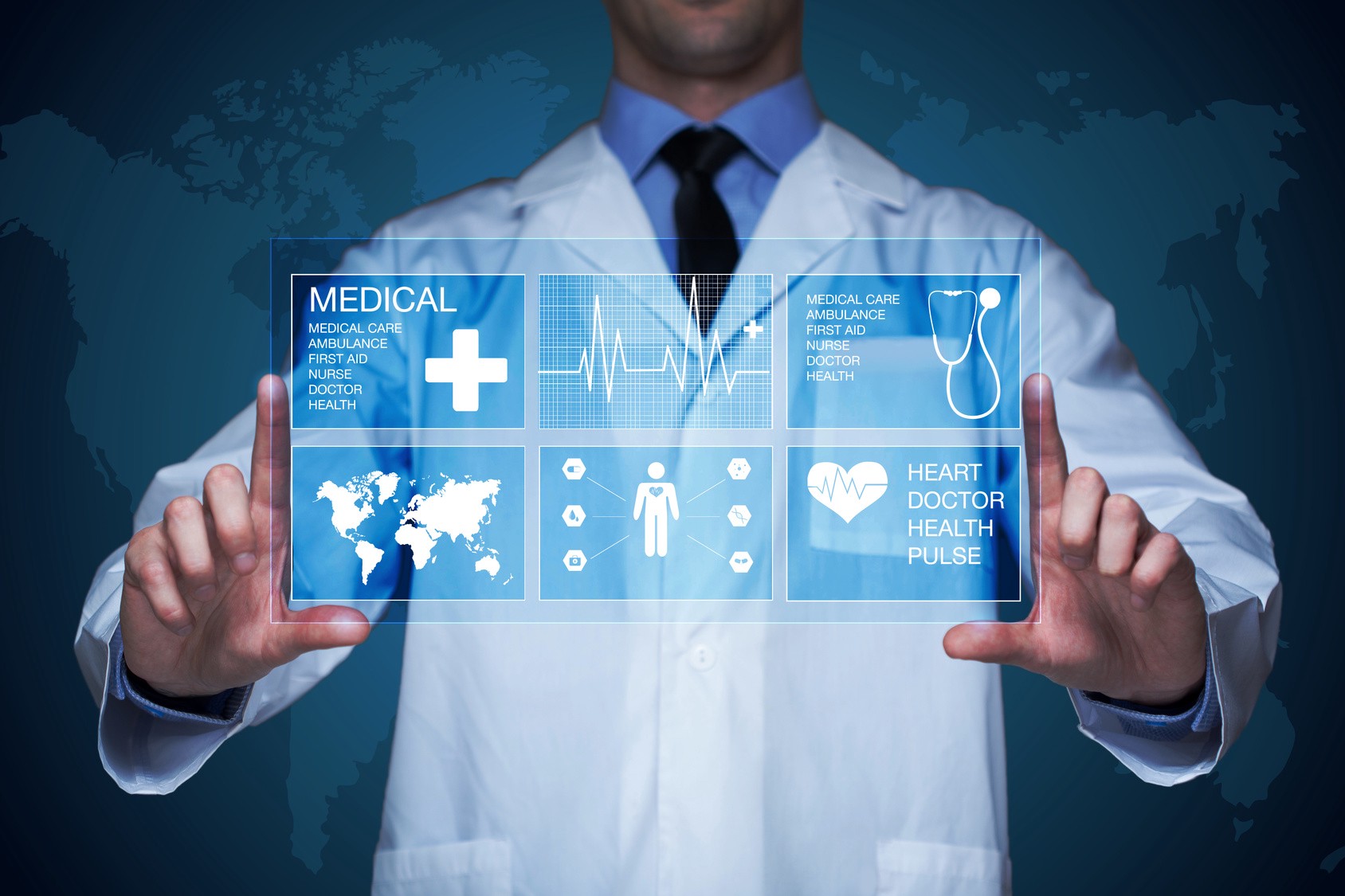 Solutions That Save Lives Enable Virtual and Augmented Reality for Next-Gen Care
Bring along virtual and augmented reality to unlock interactive patient experiences, advanced health professional training, improved physical and mental treatment, and foolproof surgeries. We create custom solutions in such areas as:

Professional training, including real-time examination and diagnosing simulation, anatomy learning, surgery rehearsal, etc.
Virtual simulation for robot-assisted surgery
Patient education for self-diagnostic, pre-treatment, pre-surgery and other purposes
Pain management for chronic condition treatment, wound care, etc.
Mental health treatment, including phobias, PTSD, autism, etc.
Physical therapy for recovery after stroke, fracture, surgery, etc.
Connect with Patients Everywhere
Care delivery costs and outcomes depend on how actively your patients maintain their health. You can boost their involvement and make them feel safe and valued by expanding care beyond the doors of your organization. Reach out to patients where and when they need it with the help of:
Patient portals
mHealth apps
Healthcare CRM
Remote patient monitoring
Patient engagement solutions
Enhance Operations across Your Organization
Make sure every employee and asset in your organization perform at the highest level within three key dimensions – prevention, diagnostics, and treatment. Optimize department and individual performance, finances, reporting, utilization, and other mission-critical processes through:
EHR and EMR
Practice management
Referral management
Inventory management
Supply chain management
Revenue cycle management
Workforce management
Enterprise content management
Improve Health Professionals' Performance
Accountable and value-based care requires that your employees have all the necessary and convenient tools to help patients timely and effectively. Equip surgeons, physicians, and nurses with the right technology to streamline routine and time-consuming tasks. Let doctors be doctors using systems such as:
Apps for emergency physicians
WebRTC solutions for telehealth and emergency
Point-of-care solutions
Perioperative and postoperative applications
Laboratory information systems
Prescribing solutions
Radiology solutions
Hospital interoperability applications
Clinical decision support systems
Employ Data Analytics for Fact­Driven Decisions
Tap into our Big Data and BI expertise to handle large, diverse and complex electronic health data sets beyond the capabilities of traditional data management software. Make informed decisions to achieve higher-quality care at lower costs through insightful understanding and management of:
Patient health outcomes
Patient-generated health data from mHealth apps
Utilization
Employee performance and training
Assets
Costs
Financials
Why Kovai Software Services

Custom Development
In healthcare, one size never fits all. Private practices, hospices, ACOs or any other provider – most organizations need a tailored approach to their needs. Our custom solutions are adapted to caregivers' challenges and goals, supporting the outstanding care they provide to their patients.

QA and Testing
Software reliability is key to ensuring successful adoption by patients and staff. With Kovai Software Services excellent record in delivering quality assurance and testing services, you will get a mature solution that shows stable operation as well as unparalleled speed and security.
Healthcare Product Engineering: Key Offerings
Kovai Software Services Product Engineering team provides highly scalable teams with the right mix of healthcare domain experience and technology expertise to help our clients address their most critical engineering challenges – quickly and cost effectively.
New Application Development
Architecting and building new healthcare applications (including requirement analysis, design, development, and quality assurance). Strong expertise in healthcare application development, testing and sustenance across technologies and delivery models. Coverage includes:
Clinical applications
Medical imaging solutions
Cloud applications
BI/ analytics solutions
Patient portals and consumer/ mobile applications
Product Verification
Providing end-to-end product verification and validation for enterprise healthcare applications. Key services include:
Functional testing
Platform testing (incl. mobile)
Security testing
Performance/Scalability testing
Usability testing
Application Support/ Maintenance (Sustained Engineering)
Supporting and maintaining legacy healthcare applications, including applications on legacy technologies. Sustained engineering scenarios include:

Support for legacy applications for healthcare IT vendors as they migrate customers to new platforms Transition of existing applications for large hospitals/IDNs in midst of new EMR/ clinical application roll out
Product Conformance
Helping clients conform to current and emerging healthcare technology requirements including conducting gap analysis, developing conformance roadmap, and supporting product enhancements. Focus areas include:
Healthcare interoperability standards
Regulatory compliances such as MACRA, ACO, and Meaningful Use requirements
Medical product standards e.g. FDA, HIPAA
Reaching out to patients
Today's patients are mobile and want their healthcare data and advice available on the go, yet they more than ever guard their privacy. Securely connect with your clients across various communication channels:
Product Conformance
Patient portals with an intuitive user interface and multiple patient-engagement tools: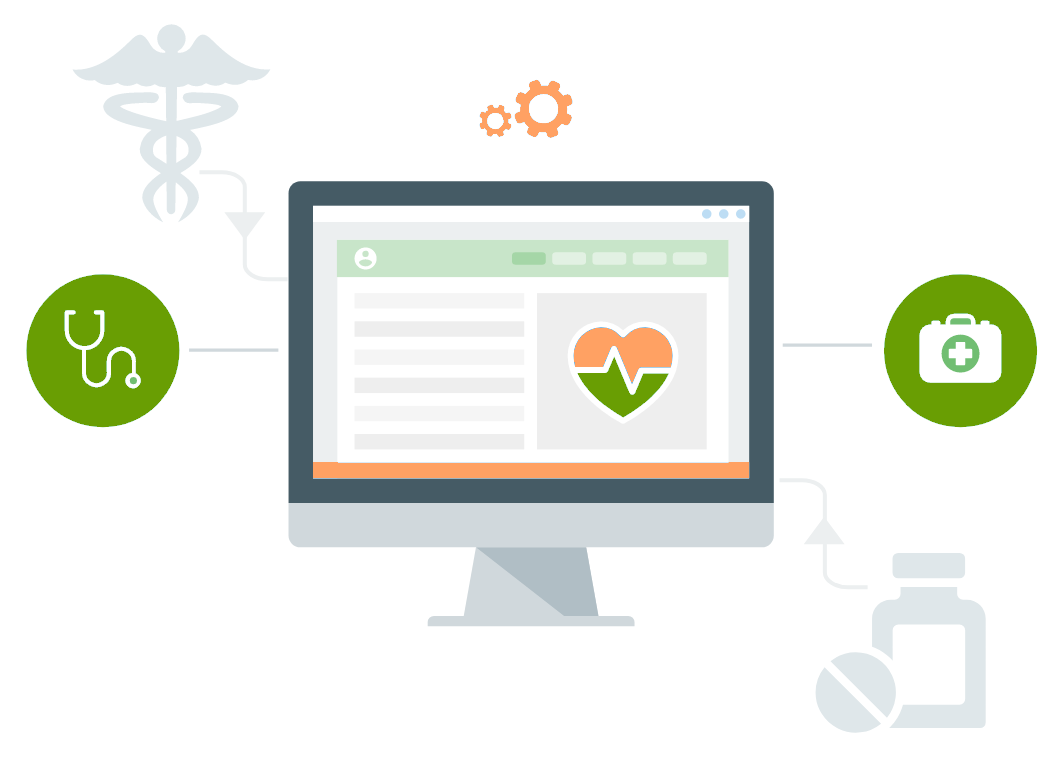 Accessible treatment plans
Editable personal health records
Feedback and assessment forms
Automated appointment scheduling
Online billing
E-consultations
Mobile healthcare applications
Mobile healthcare applications to help patients take even more control over their health trough: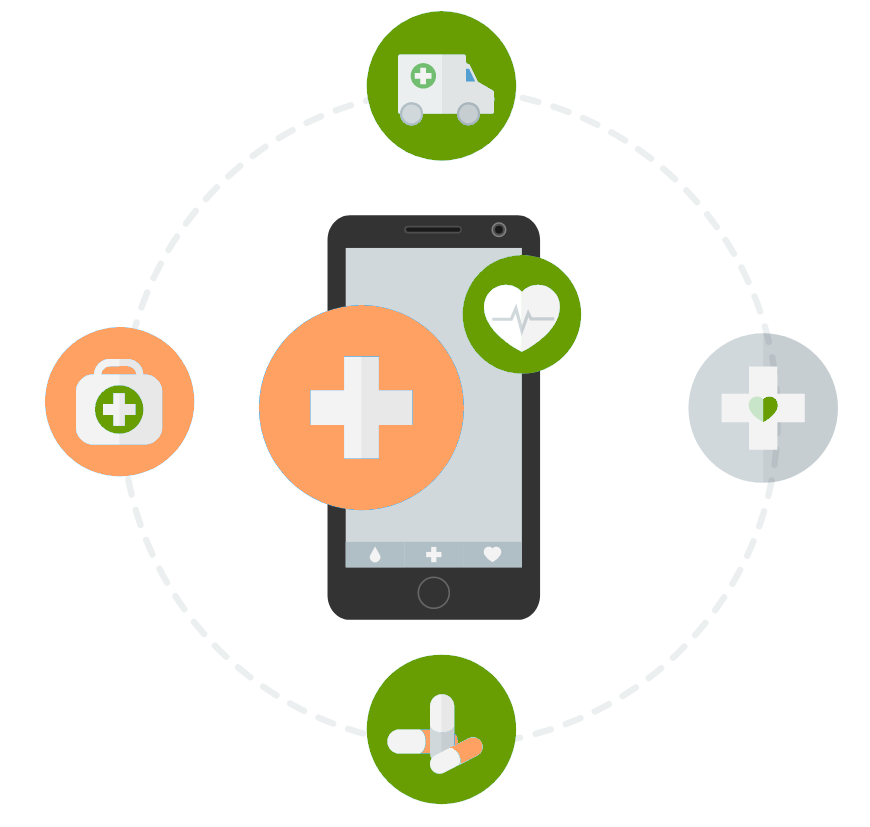 Quick access to EHR/EMR data
Online consultations with a physician
E-prescribing
Educational resources in a variety of formats (video, audio and texts)
Reminders and alerts
Newsfeeds
GPS navigation and maps to provide directions to the nearest clinic