Equipment Rental Services
Equipment Rental Services
Globally the equipment rental services industry grow at a fast pace with high demand for rental services. Rental companies strive harder to meet the customer needs by adapting to the changing market environments. Equipment availability and reliability are vital for making use of the opportunities available for you in the market. Kovai Software Services Enterprise Resource Planning Software solution enables you to keep track of your rental fleet throughout its life cycle.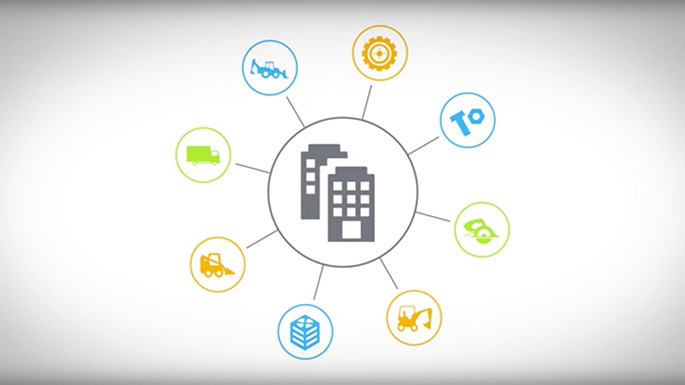 Kovai Software Services ERP Software for Equipment Rental industry helps you to manage your rental fleet from the moment you procure equipment to renting, servicing, repair, depreciation, and disposal. This innovative equipment rental software system not only manages the entire equipment life cycle but also takes care of other key areas of your equipment rental services business including warranty management, planning and scheduling, customer service and support, financial management, human resource management, and warehouse management.
Kovai Software Services Enterprise Resource Planning Software platform for equipment/asset rental industry maintains complete information on each of your equipment such as equipment type, brand, model number, sales data, end of life, and warranty agreement. Search and track your customers and equipment in a variety of ways, including search by name, equipment type, address, telephone number, and serial number. The user-friendly interface and the ability to adapt to your business environment of Kovai Software Services Equipment Rental Software system enhance productivity and optimize efficiency across your rental business.
Benefits at a glance
Get complete information about your customers, their requirements, service history, and future requirements.
Get notified on equipment repairs, and maintenance services. Easy to search, track, and manage your equipment at any time.
Issues are identified and eliminated before they threaten margins. Better management decisions are made in your equipment rental services.
Improved customer satisfaction levels and service level agreements are met. Easiness to ensure equipment availability, and maximize utilization.
Time management, and maximum workforce productivity of your equipment rental services.
Kovai Software Services Modules

Financial Management

Rental Management

Asset Management

Fleet Management

Procurement Management

Sales Management

Warehouse Management (WMS)

Human Capital Management

Customer Relationship Management
Kovai Software Services Features

Real-time Dashboards

Document Management System

Business Intelligence

Real Time Information (RTI)

To-do-list

Electronic Approval System

Document Attachment System

Multi-Location

Role Based Access Control

Multi-Currency Accounting