Real Estate
Real Estate
With multiple stakeholders involved, working at different locations on-site and off-site, and project duration running into years, a construction project can get messy if not managed properly. Being very capital-intensive, any slip or delay can result in huge cost-overruns. Kovai Software Services has worked with a large number of companies in this industry in Singapore and has developed complete understanding of their workflow and processes. Real estate and construction companies can benefit immensely from our expertise in project management. We assist real estate and construction companies across all phases in the value chain, starting with pre-construction planning to post-construction sales. We offer IT solutions for document management, materials requirement management, inventory management, communication system; risk monitoring, progress tracking and reporting mechanism, and dashboard implementation. We provide an IT-based platform for architects, engineers, contractors and workers spread across sites to communicate, collaborate, manage and report in a simple, structured and secured manner. Our IT solutions integrate all functions - procurement, accounting and operations - to streamline processes and enhance efficiency.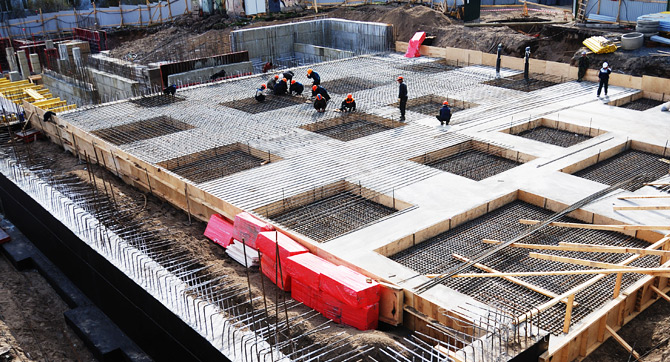 Are you delivering projects on time and within budget?
Real Builder By Kovai Software Services is a complete ERP Solution designed to meet the ever growing demands of real estate industry. It is a highly useful real estate management software for real estate developers, builders, contractors, and infrastructure developers. Real Builder adheres to Kovai Software Services commitment to deliver quality, responsiveness, innovation, and customer focus. Built on a .Net Framework, Real Builder provides Project Managers and Accountants with advanced management tools with integrated visibility.
Looking to boost your real estate consulting business through better market exposure, online credibility and business automation?
Kovai Software Services Real Estate and Construction software focuses on providing information technology solutions and services to home builders, real estate agencies, commercial construction companies and facilities management service providers. Kovai Software Services combine industry domain knowledge with in-depth, specialized technical expertise to help our customers leverage information technology and achieve measurable business impact.
Our areas of real-estate and construction software development expertise cover
Our Modules

REAL ESTATE ERP
Maintain Improved client records
Generate Customer Card to follow up
Assigning Task to create Customer profile
Tracking of Events & its Follow ups
Monitoring of Sales Force Activities
Better Broker Management
Close eye on Missed Appointment & Follow ups
Performance Analysis
Targeted Follow-ups-Better Conversion
Expense Analysis Prospect wise

SALES / BILLING
Defining Multiple Unit Price List
Unit Booking Linked with CRM
Defining Customer wise Payment Schedule
Unit Transfer & Cancellation mechanism
Timely Payment Recovery
Tracking of Customization in Units
Interest Posting for Delay Payments
Auto Discount Calculation for Timely Payments
Unit wise Status Display & Unit Wise Outstanding
Generation of Booking / Demand / Possession Letter

PROCUREMENT
Indent Generation with Approval
Purchase Order linked with Indent & Quotations
GRN & Material QC integrated with Stocks & PO
Item Wise Rate History
Purchase order Life Cycle Analysis
Tracking of Unbilled Material
Tracking of Delayed Supplies
Better Pricing
Reduction in events of Delays in Material Receipts
Enquiry Generation along with Comparative Statement

MACHINE MAINTENANCE
Maintains Entire Data of Machines & Equipment's
Tracking Record of Fuel & Spare Consumption
Service Due Report
Daily Running Report
Machine Breakdown Report
Equipment / Vehicle Log Report
Machine / Equipment History
Complaint Tracking of equipment's

CONSTRUCTION MODULE
Defining a Project and setting up BOQ
Generation of Work Plan based on BOQ
Cost & Quantity Estimation as per BOM
Work Order Processing & Completion Analysis
Actual Progress Mapping to Find Deviations
Material & Resource Requirement as per BOM
BOQ Wise Cost Calculation
Total inventory management of site
Work Order Processing.
Daily Progress Reports
Assigning Sub Contracting along with rate comparison chart

FINANCIAL ACCOUNTING
Maintains financial year wise transaction details
Generation of vouchers such as Credit, Internal Transfer, Journal and Petty cash etc.
Auto Calculations of TDS, VAT and other taxes before payments
Integrated with All Modules
Bank reconciliation and Cheque return status maintained
Manage Budget & its Variance
Manage Fixed Assets along with Depreciation Chart
Navigation & Zoom Facility from Balance Sheet to Vouchers
Cheque Printing Option available
Multi-Level Hierarchies from voucher generation to posting.

PAY ROLL
Complete Employee Record Tracking
Attendance Recording System Linked with Bio Matrix Device
Generation of PF & ESI Statement
Over Time Analysis
Shift wise Salary Slip & Reports
Covers all Statutory Compliance e.g. form 6, form 12, etc.
Complaint Tracking of leaves & Late Deductions
Increment & Demotion Tracking

INVENTORY
Site wise Inventory Tracking
Cumulative Stock Summary
Stock Valuation on LIFO, FIFO & Weighted Average
Item Ageing Analysis
Non Moving and Slow Moving Item Analysis
Issue & Receiving of Stock based on Batch or Lot No.
Job Work Management
Material Tracking at Contractor
Stock Transfer & Stock In Transit

VALUE ADDED FEATURES
Connecting Branch Offices & Sites Online
Auto Email/SMS Alert Features
Quality Management & Knowledge Banking
MIS
Key Features
Maintain improved client records.
Generate Customer Card to Follow-Up.
Schedule tasks to your Pre-sales and Collection Team according to the Customer Profile stored.
Track Events and their Follow-up.
Monitor Sales Force Activities.
Get Day-to-day Reports on task status(complete/incomplete/pending).
Our powerful yet easily-accessible Real Builder's CRM software enables brokers to give an instantaneous insight to their clients, building a healthy and long-term relationship between them.
Other than SMS and e-mails, our Real Estate Software Real Builder can even generate follow-up letters to reach out to business relationships.
The Construction And Real Estate Management Software
Real Builder By Kovai Software Services is a complete ERP Solution designed to meet the ever growing demands of real estate & construction industry. It is a highly useful real estate management & construction project tracking software for real estate developers, builders, contractors, and infrastructure developers. Real Builder provides Project Managers and Accountants with advanced management and tracking tools with integrated visibility thereby enabling users to manage their Real Estate and Construction Projects with ease.
REAL ESTATE ERP
SALES / BILLING
PROCUREMENT
MACHINE MAINTENANCE
CONSTRUCTION CRM
FINANCIAL ACCOUNTING
PAY ROLL
INVENTORY
VALUE ADDED FEATURES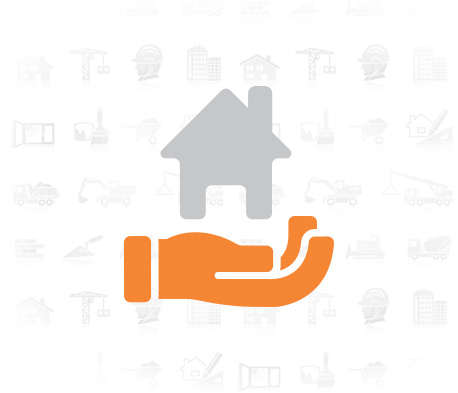 Why to buy Real Estate ERP Software?
The recent downturn in real estate business has forced real estate businesses to streamline business processes to improve efficiency and save time. Another factor that has led to importance of real estate ERP is use of Internet has increased over the years and real estate software offers intelligent tools to attract and serve customers in a better manner.
The increasing competition and falling profit margins has also forced real estate businesses to look for advertising and marketing tools that are cost effective. The Real estate ERP software automates major functional areas. Besides, the real estate ERP is highly scalable and can be upgraded as the business organization grows and its requirements change. Some of the unique advantages of real estate ERP are real time updation, faster and automatic data transfer, and 360 degree view of the project. The latest ERP for real estate allows real estate businesses to connect with suppliers, clients and customers. Thus it serves as common platform to connect with all important elements of real estate business.
Advantages of real estate ERP at glance:
Real estate companies using ERP can reach broader audience which includes property owners, buyers, and real estate agents spread across different regions. The ERP software can be integrated with Content Management solutions which have a Web interface. This characteristic of ERP software is useful for real estate companies as they can publish and update details of properties in an easy manner.
There are several real estate softwares' in the market. Some offer moderate scalability while some offer higher scalability. Kovai Software Services Software is one of the popular ERP software specifically designed for real estate companies that helps in faster decision making through business intelligence. The Kovai Software Services ERP software successfully addresses several business challenges faced by real estate companies which have made it one of the preferred real estate ERP software for real estate companies.
What's more…

Property Management (Customer, Agent, Seller, City wise, New Projects)

Property Search

Online Booking/Contact management for booking

Rates & Trends

Defined access through secured Member Area

Advertising

Special Offers/Discount Scheme on projects

Property Locator with Google Map

Supply Chain Management

Asset Management

Product Lifecycle Management

Logistics

Supply Chain Strategy

Material Tracking & Expediting

Contract Management

Product & Sources development

Material Requirement Planning (MRP)

E-Sourcing & Sourcing Back office
Our IT solutions for Real Estate include:
Field force management systems
Workflow and information flow management systems.
Enterprise applications such as ERP for materials requirement management, inventory and supply chain management.
Monitoring and tracking system for operations, report generation and dashboard implementation
IT platform for integration of end-to-end business functions across the value chain.